The Jacobs Chuck has been a classic workholding tool since it was first patented in 1902. With its unique and timeless design, the chucks are found in a wide range of tools and machines. Jacobs drill chucks are often found in handheld drills or a drill press, but are also common in mills and lathes. Anywhere you need quick, concentric holding power, a Jacobs Chuck is worth checking out!
Jacobs Chuck Removal
Jacobs drill chucks will last generations with proper maintenance and repair, which just requires removing the sleeve. The unique 3-jaw system allows for easy and effective repair if you have the right tools and a basic understanding of how it works. We've been rebuilding and restoring chucks for years and you can too.
Jacobs Chuck Removal Tool
Press Rings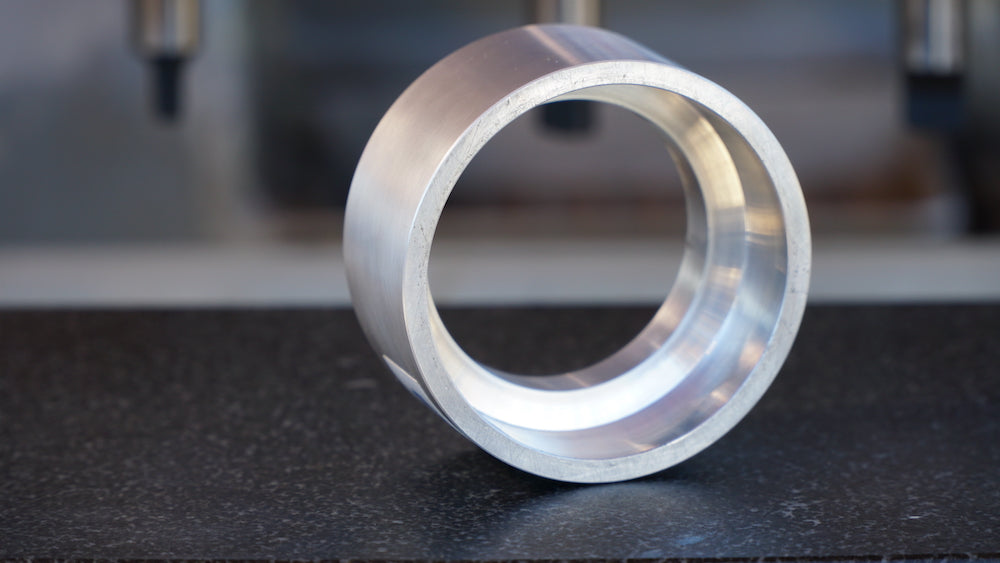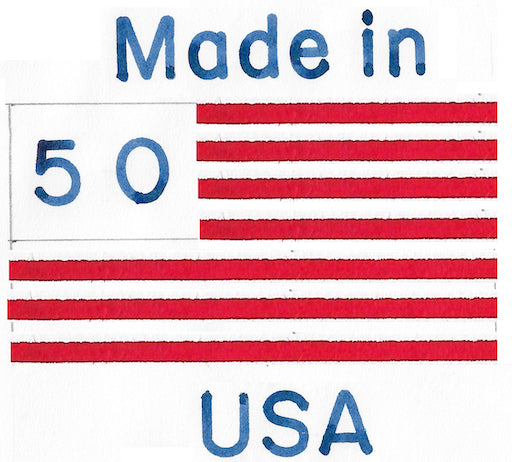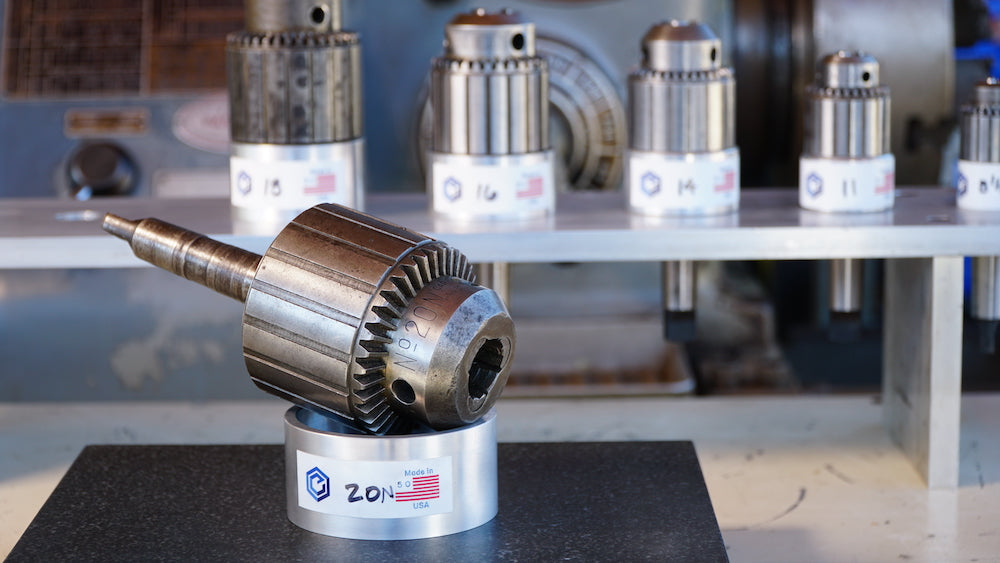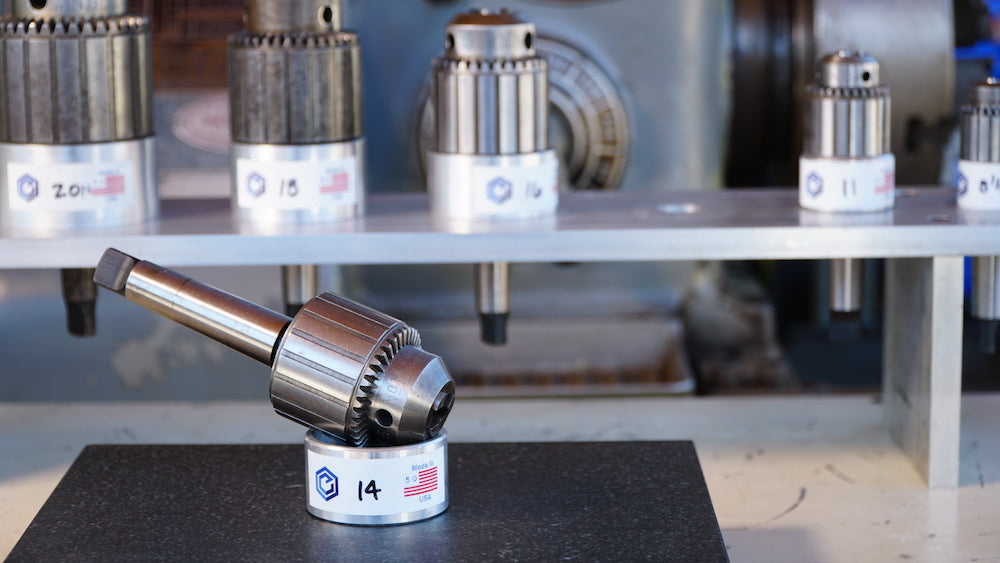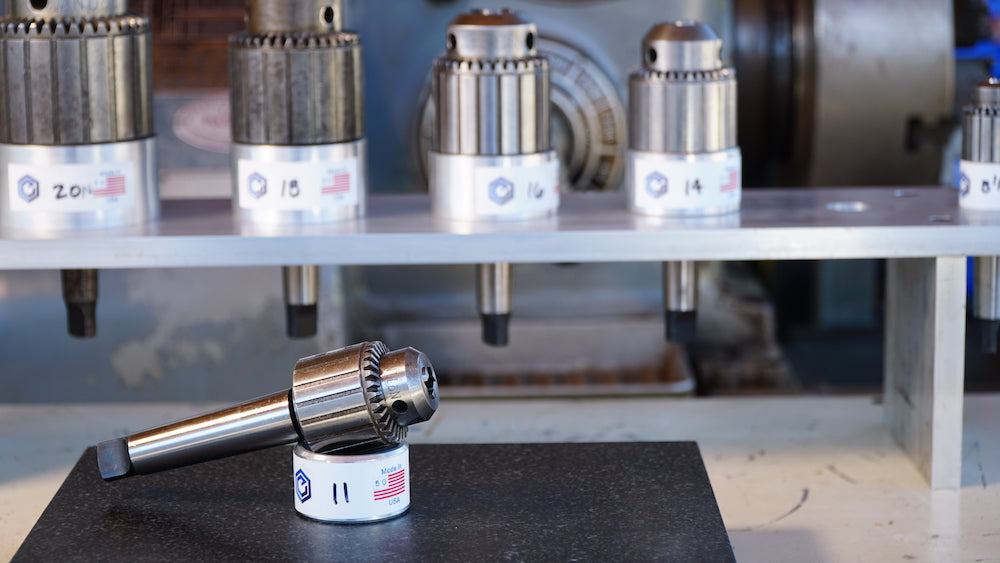 Press Ring tool for removing and repairing Jacobs Super Chucks. Engineered to perfectly match the bevels of your chuck allowing for easy, damage-free removal and reassembly. Available for single chucks and the complete line.
Plans
Digital plans for making your own DIY press rings. Instructions and supportive material included for machining the perfect tool for your chuck.
All of our Jacobs Chuck Press Rings are proudly made in the USA
Disassemble

Use a Service Ring to remove the outer sleeve of the Jacobs Chuck
Clean
Using a degreaser, clean the arbor, ball race, jaws, ball bearings and the sleeve
Rebuild
Reassemble your Jacobs Chuck and give it new life

How to Do a Jacobs Chuck Repair
Repairing and rebuilding your Super Chuck can be done easily in most shops or garages. With the right tools, the sleeve presses off easily and without any damage to the chuck. Once sleeveless, all of the internal components are accessible to be cleaned or repaired. See our complete guide on a Jacobs Chuck Repair for a full walkthrough on removing the sleeve, cleaning its components, diagnosing problems and making necessary repairs to rebuild your Jacobs Chuck. There are lots of Jacobs repair kits, and we'll guide you through the process to bring your chuck back up to speed.
Jacobs Ball Bearing Super Chucks
Jacobs drill chucks offer a range of chuck sizes to fit virtually any piece or tool:

Super Chuck Size Range:
Jacobs Super Chuck 8.5N: 0 - 1/4"
Jacobs Super Chuck 11N: 0 - 3/8"
Jacobs Super Chuck 14N: 0 - 1/2"
Jacobs Super Chuck 16N: 1/8 - 5/8"
Jacobs Super Chuck 18N: 1/8 - 3/4"
Jacobs Super Chuck 20N: 3/8 - 1"

How does a Jacobs Chuck work?
Jacobs Chucks use a 3-jaw system to maintain concentricity, and a unique split nut holds them all together. Invented and patented by Arthur Jacobs, each jaw engages along the threads of a nut, but in order to get the nut to fit inside the sleeve, it's been broken in half.
Instructions
Jacobs Chuck Owner's Manual and Service Guidelines

Plans
Download plans to make a Jacobs Chuck Service Ring on your manual lathe