Gears for Makers | Learn How to Design & Make a Gear
Hands-on fundamentals of gear design, processing, and inspection!
Course outlines below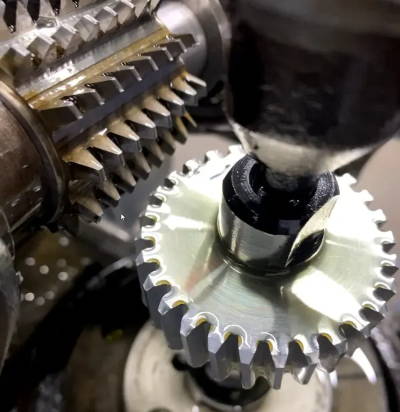 1-Day Gears for Makers Class HANDS ON!

This course will cover all of the essentials on how to make a gear: covering specifications, terminology, blanks, machining, reverse engineering and inspection.  
As an introductory course, we'll start from the ground-level basics of precision measurement (calipers, micrometers, and Vernier scales), calculating gear dimensions, gear ratios, loading and operating gear hobbers, and then measure and inspect our finished gears. Tactics for gear milling are also shown. The knowledge is universal and will help your shop with this essential skill for whatever tools you prefer (3D printer, CNC router, Bridgeport mill, etc.)
Be the first to know on new sessions or events: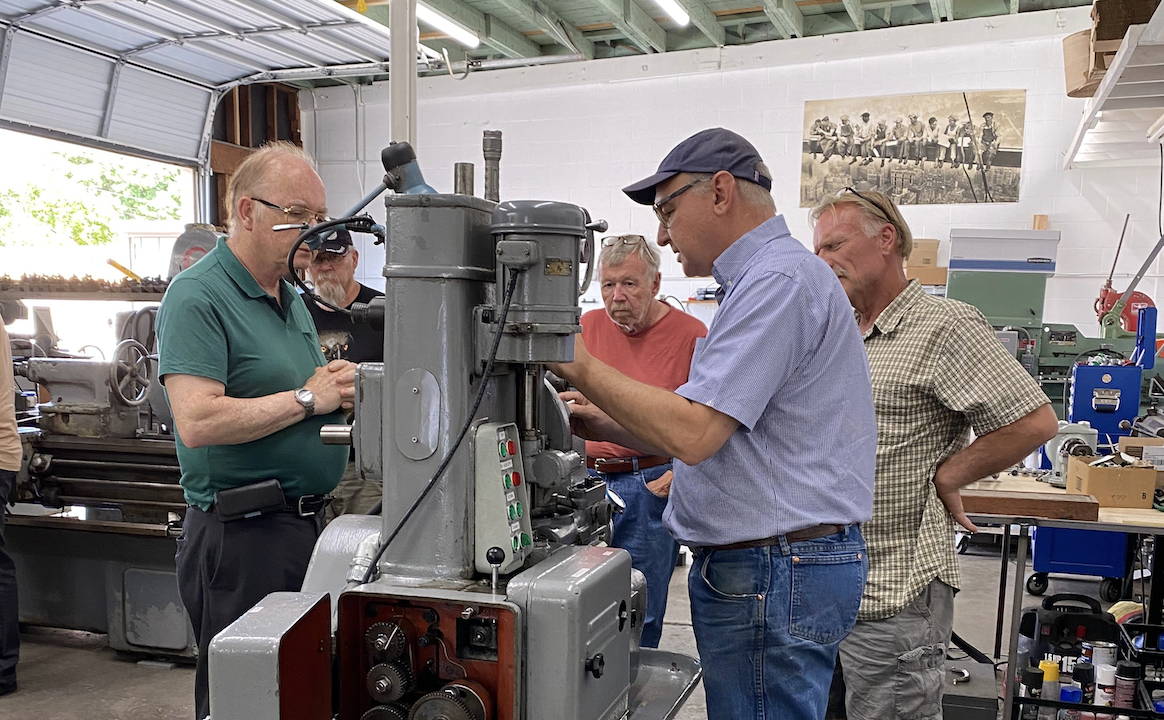 Get out of the classroom and actually operate the machines needed to make a gear.
Our shop, located in sunny Ventura, CA, has four Pfauter RS00 gear hobbers lined up and ready for training. We use the Pfauter because they are quick, allowing everyone to cut their own gear, measure it, and see it in mesh. Whether you're making a watch or an excavator, hobbing is the go-to process for gear-making. And yes, we do gear milling too, and will show those setups and techniques. Get your gear game on!  
Whether your shop uses a 3D Printer, CNC Router, Laser Cutter, CNC Mill, or manual machines, the operating principles are the same. We'll cover the fundamentals of change gears, cutting feeds and speeds, and proper setups to ensure in-spec, concentric gears your customers will be happy to receive, and you will be proud to incorporate into your products.


Yes, we cover the math and demonstrate some of the more difficult problems that need to be solved. But we also provide our calculators that solve these tedious math problems. And YES, they are free.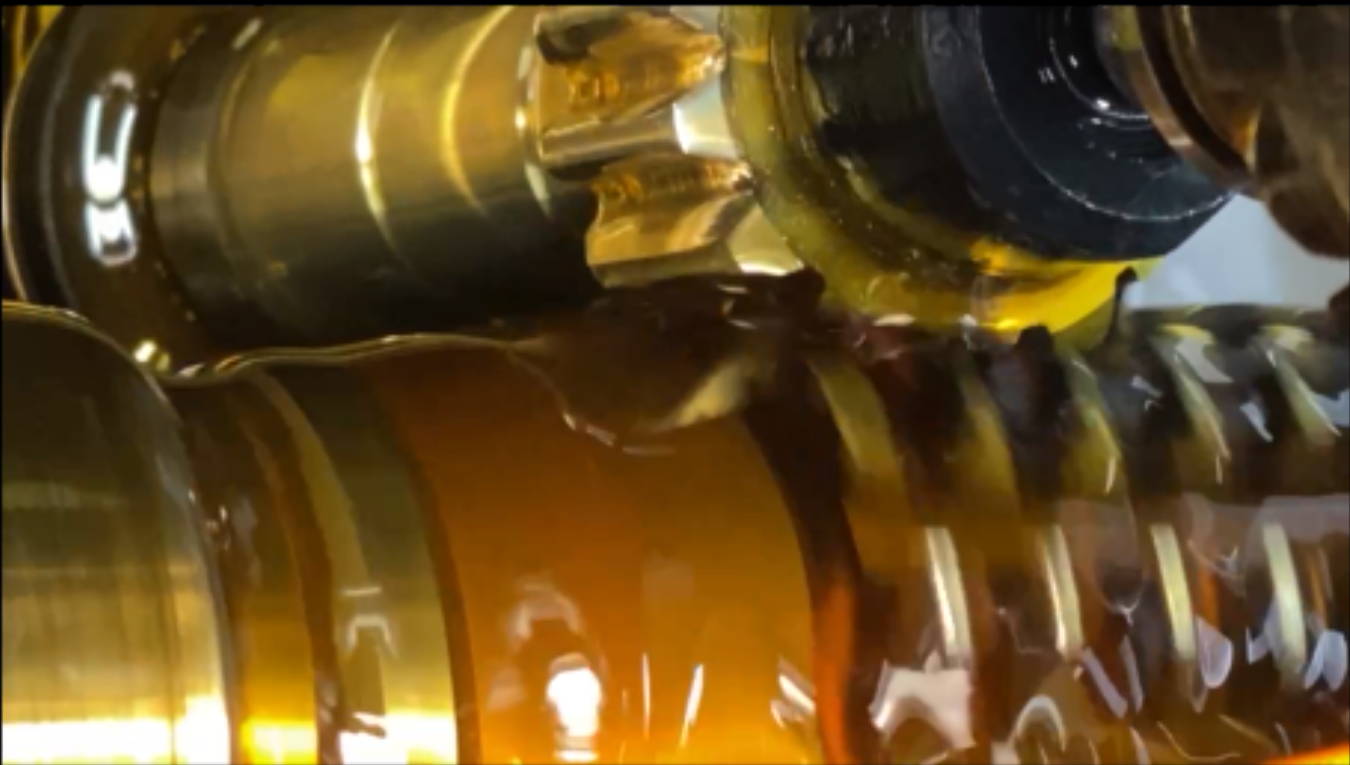 Experience & Reverse Engineering

Use our comprehensive set of templates to find out what the pitch, module and pressure angle is for your gear. Combine it with the calculators and some common sense so that you can cut with confidence next time the need arises.


Each participant will receive a reference packet, access to our suite of online tools, and certificate of completion.
"[Andrew has] not just a wealth of knowledge about gears, but, just as importantly, the ability to teach it"
"All in all this was an excellent class and if you get the opportunity you should make a point to attend"
"I learned just what I wanted to learn and could not have been happier with the program"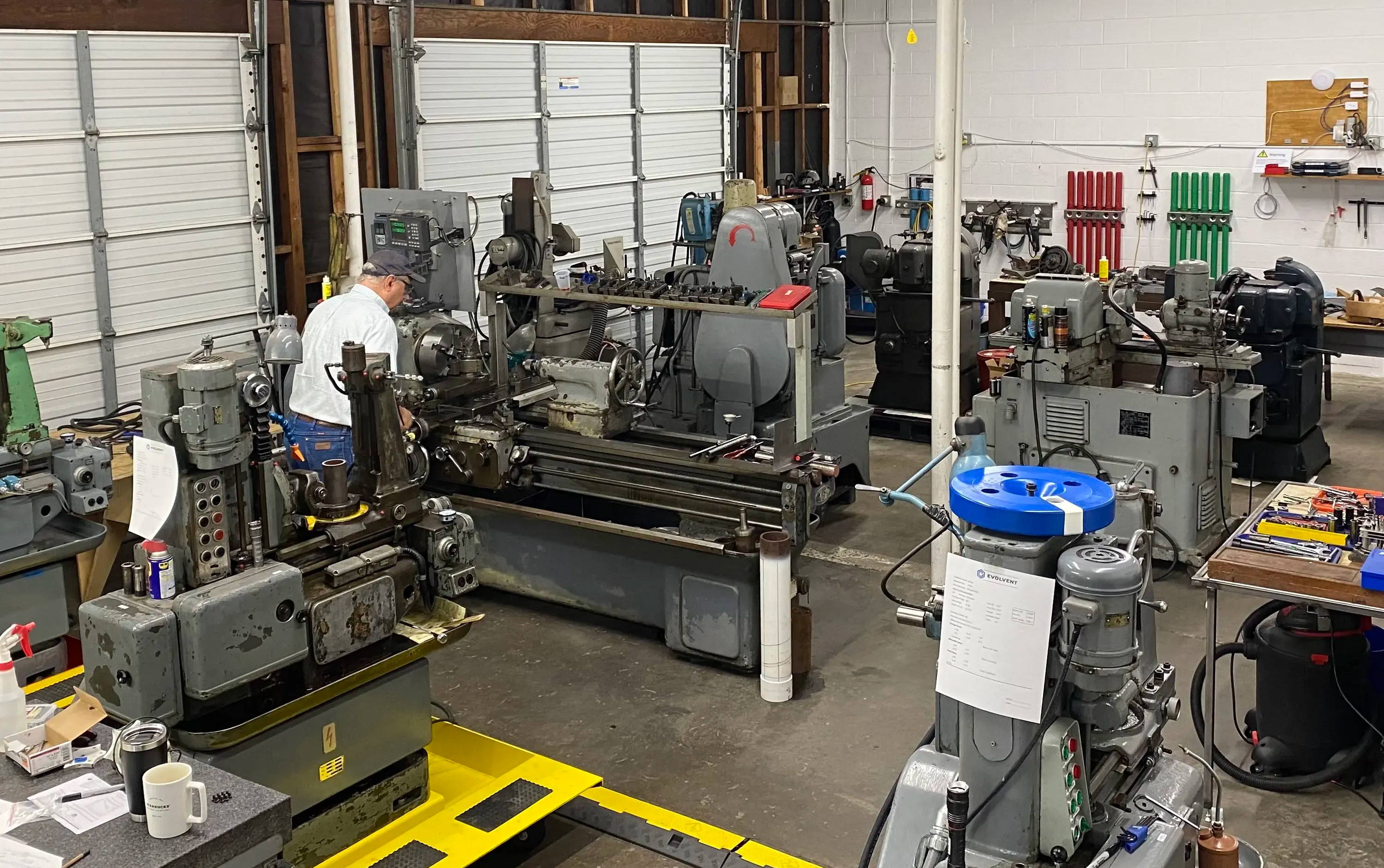 Evolvent Design has two full machine shops (CNC and manual) with a specialty in gears. With decades of experience, multiple gear-making machines, and an AGMA* membership, we're ready to help you make gears!


We've made gears that range from "quick-and-dirty" cement mixer repairs, to precision defense applications. We understand the importance of the application, and work with you to ensure you get the most out of the course
*American Gear Manufacturer's Association
October 14 : Cylindrical and Bevel Gear Course Outline

  - A very Brief History of Gears
  - Terminology & The Involute
  - Tools and Resources (Calculators and Measurement Tools)
Production Processes – Manual Machines
  - Gear Blanks
  - Materials and metallurgy
  - CNC Milling a gear with a rotary indexer
  - Milling a gear with a manual mill and dividing head
  - Hobbing a gear
Deburring & Heat Treating
Measurement & Inspection - The way to Reverse Engineer your gear

  - Determining Pitch/Module with pitch and module template Gages
  - Tooth Counts for gears in transmissions & Primes  
  - Measurement over Pins / Wires
  - Gages & Vari-Roll inspection
  - Finding and using gear lubricants  
  - Comparisons of specifications across products and brands
  - Modern equivalents for obsolete products
INSPECTION of Two Gears in Mesh

  - Calculating center distances
  - Tooth to Tooth
  - Total Composite Error
  - AGMA Quality
Come Visit Us in Ventura!